Having trouble when using Twitch Launcher, that it does not save the window/scree resolution you have set? Then do the following:
Click on the windows button, and write %appdata% and open the appdata folder. This is where minecraft and twitch folder is usually found.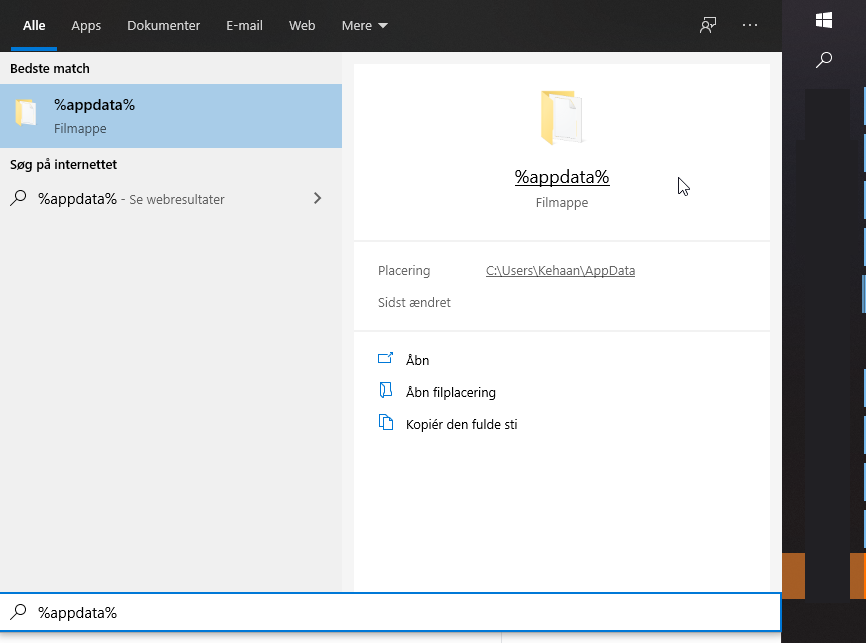 Now open the "MinecraftSettings.json" file.
I like to play in 1920*1080, so i have changed it to the following:
"resolutionWidth": 1920,
"resolutionHeight": 1080
}
Hit, save. And restart the launcher. Now your game should start in 1920*1080 every time it loads the pack you play. (I also changed it in the Minecraft.settings, file. But doing it in json file only should be enough.
If it does not, you may need in the Twitch launcher to just once, change the resolution to what you want here too. BUUUT usually above solves the issue 🙂