Another week, another post. This week have been about many new random blocks and another beta to MadPack 3.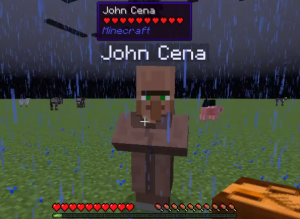 I decided to collect the pastebin i had previously had with Fire In The Pipe (1.6.4 version) into one place. There for this post was made, that combines all the guides, description of the pack and some tips to get started on it. You can see the post here: https://kehaan.me/?p=159
I found a few more mods that will go in Fire In The Pipe 2. Hopefully i can bring more info about that pack soon.
The Youtuber MrCrainer made another episode with some new fence blocks. In this episode he breaks fences, which gives him some random drops just like the known mod lucky blocks:
https://www.youtube.com/watch?v=iywIt3HNjqA
Also he made a new episode with the youtuber PrestonPlayz . In this episode they break cactuses to get random drops. However everything does not go as planned. RIP server tick time 😛
Another update to MadPack 3 was also released, which was Beta 6. You can read the changelog here: https://kehaan.me/?p=116. This time we had to push a 6.1 as Lycanite had made a little derp, which forced up to push a update. However it seems like the rest of the time, its have been a smooth update. If you however encounter issues, please tweet at us. This update added a new boss to the deep dark. I wont explain anything here, as you should really try it out. It adds a very uniqe boss to the game. A lot of mods was also updated, and a new End chapter was made with quest. This meant that a portal to the End now also opens in the hub. We also removed Hellfish from Nether, and the mod InfernalMobs.
With some info from FatherToast i have also made some new blocks, that plays sounds. You can find all 4 uploaded videos, as of now on my Youtube channel (I have made many more). This one is for sure the one i like the most so far, of the uploaded ones.
Thats all for this week. Thank you again for reading this blog. And i hope you will get a fantastic new week <3