A update to Farming Valley have just been released.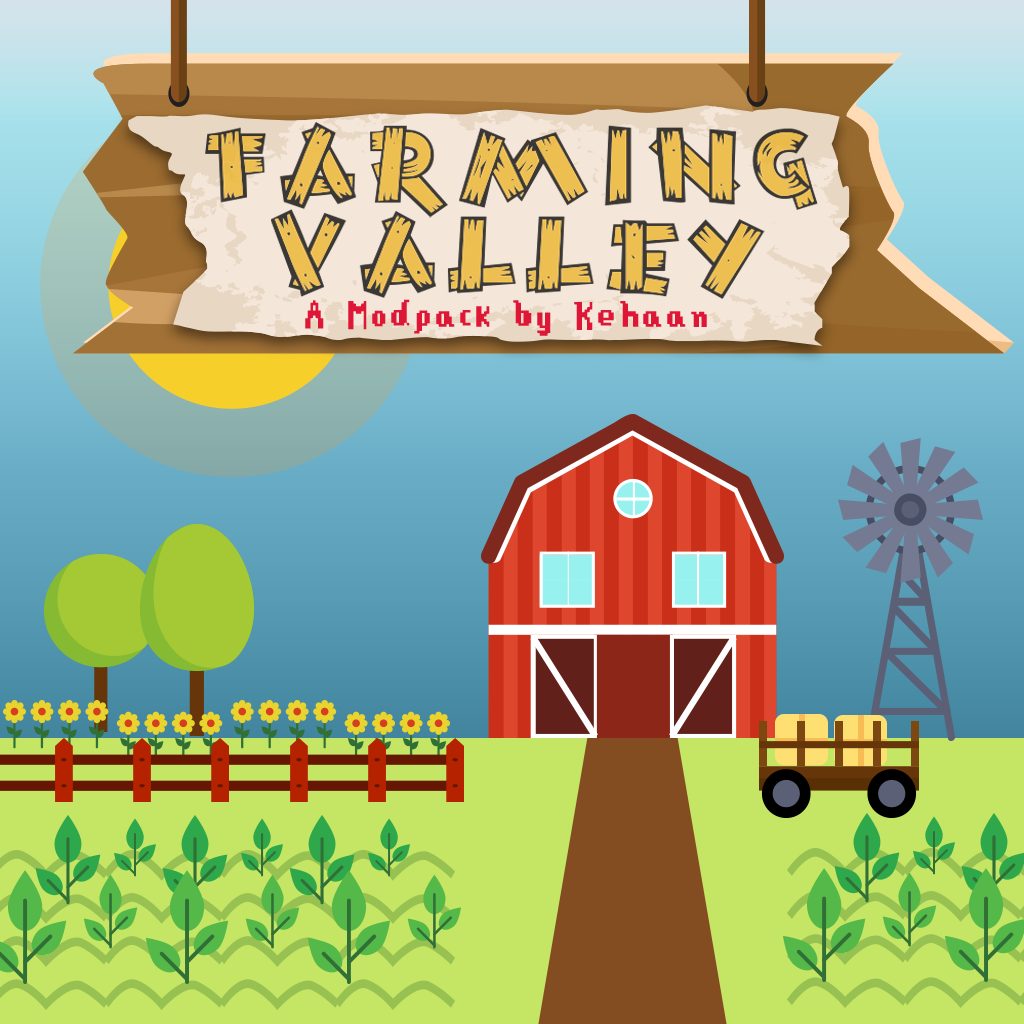 This update fixes a evil crash with Harvest Festival sprinklers, and a lot of other bugs/crashes. But, i also decided with this update to add a lot of new music from Stardew Valley into the pack. Now there is new music in the main menu, but also now which was not before ingame.
Info for server owners: mods and config folder have been changed.
Full changelog can be found here:

– Updated the Resourcepack. Now there is a lot of ingame Stardew music instead of the normal vanilla music 😀 Before it was only in the main menu, now also ingame. I have however also added a few new sounds to the main menu.
Updated Botania r1.9-341
– Unless otherwise stated, this entire update was kindly provided by williewillus' assistance.
– Fixed a crash when placing pistons with a arannuncarpus.
– Fixed a crash with the orechid when an ore is registered to the ore dictionary that isn't a block. (smbarbour)
– Fixed AoE mining not firing break events and not dropping xp.
– Fixed body and leg armor stats being swapped.
– Fixed crashes with the drum of the gathering and the mod's shears.
– Fixed the botania banner lexicon entry still requiring EtFuturum.
– Fixed the crystal bow not using mana.
– Fixed the gaia guardian not looking like the player in dedicated servers.
– Fixed the horn of the wild, bore lens, and rod of the shifting crust manually dropping block drops and not allowing for block rollbacks.
– Fixed the marimorphosis running clientside and desyncing.
– Fixed the soulscribe not dealing extra damage.
– Fixed the spectator not highlighting all relevant inventories.
– Removed lexicon references to blocks that have been removed or moved to quark.
Updated Harvest-Festival-1.10.2-0.5.24
– Reduce requirements for medium/large products
– Baby chicks will spawn on top of the incubator
– Fix a crash with inserting fluids in sprinklers
– Fix hf day and seasons commands resetting the year
– Add Korean translation by SPRiA, DarkFate, Kaidaki
Happy Farming <3
(Info for server owners: mods and config have been changed)