Thank you https://twitter.com/OwlcatGames for a free key to their new game "Pathfinder: Wrath of the Righteous".
I have been looking forward to this game for a long time. And had planned to buy it (Will still buy it on PS5 once it releases next year). However i very much appreciate a key for PC, and will be fun to play around in it.
My character name?
Well… I guess most of my followers can guess his name.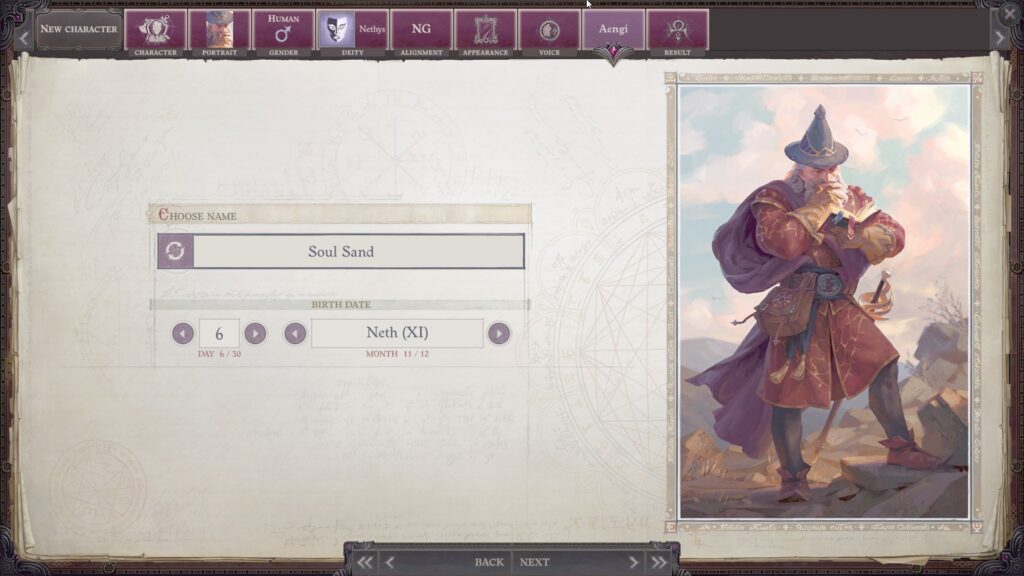 "Soul Sand", is there a better name? I don't think so.
The game is a CRPG, from the creators of the game "Pathfinder: Kingmaker".
More info for the game can be found here:
https://store.steampowered.com/app/1184370/Pathfinder_Wrath_of_the_Righteous/
Now time for me to go on a adventure.