A update to Fire In The Pipe 2 have just been released.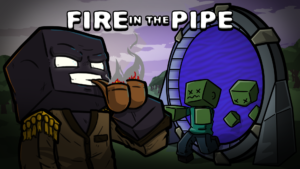 This update fixes some recipe and quest issues.
(Info for server owners: mods, configs and script folder have been changed)
Full changelog can be found here:

Updated RTG-1.7.10-1.1.1.3
– Fixed a crash related to RTG's logger crashing when trying to handle a crash.
Fixed Sweet Pickle recipe issues.
Fixed Wait For It Quest by removing some cakes, and added some other food.
(Info for server owners: mods, config and script folder have been changed)