The more peacefull update.
A new update is out to Farming Valley. I decided to remove thirst, as the "hunger" in Minecraft, is similar to the energy bar in Stardew Valley. I also removed BabyMobs, as they anyways rarely spawned. I Removed Waddles (The Penguins) BUT only because a new mod was added that have Penguins. I removed Bettertitlescreen as that mod was not really needed, so might as well get some faster loading time on the pack by removing it.
I added the mod Exotic Birds, which adds lots of new birds to the world. Which makes it feel much more alive. I also finally made it, so you can craft tracks from Railcraft.
Happy Farming.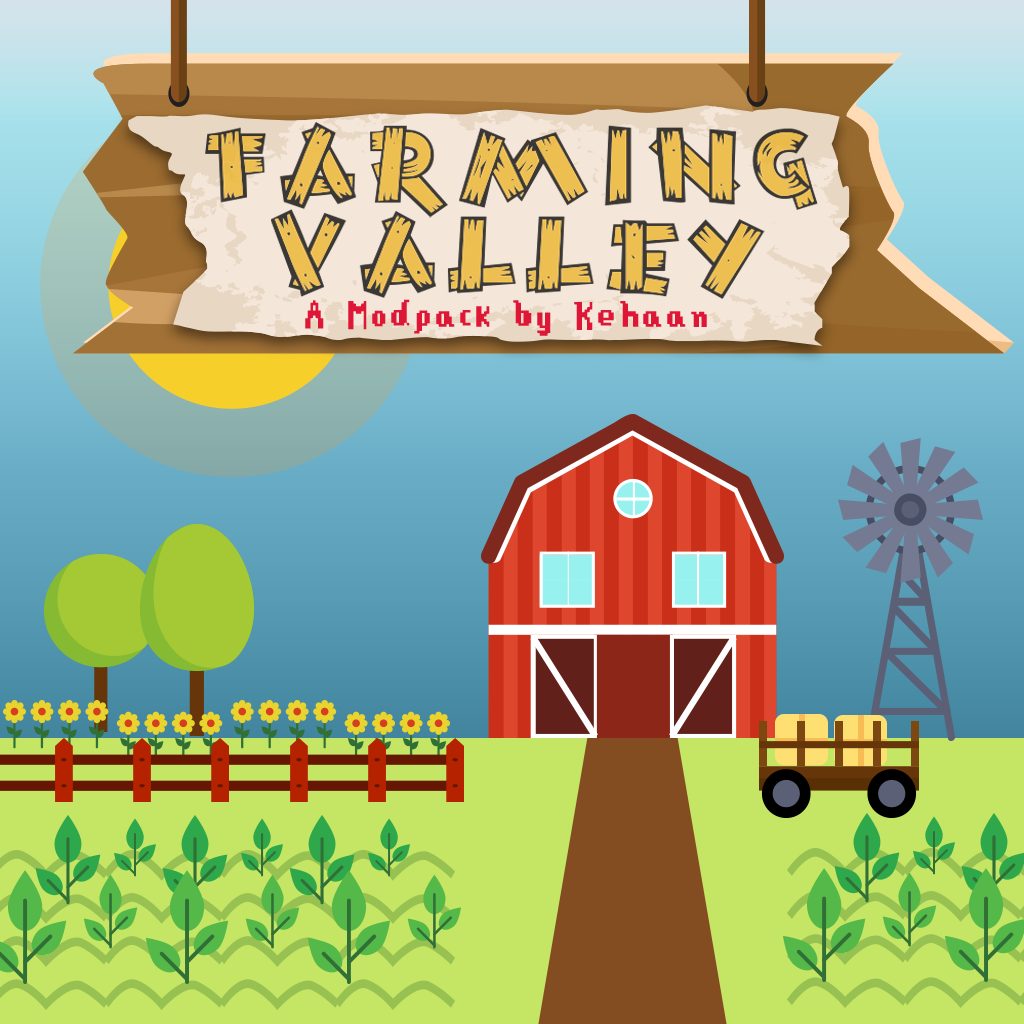 You can now buy a multi colored collar for your dog, at Candice.
You can now buy a spotted collar for your dog, at Candice.
You can now buy a Whistle for your dog, at Candice.
You can now buy a Throw stick for your dog, at Candice.
Added a shapeless recipe to change a "droll throw stick" into a normal throw stick again.
Ashlee from the Poultry Farm, now sells new item/blocks used for the new mod that have been added (Exotic Birds)
Disabled Thirst
Removed water from being your initialinventory when creating a new world, as thirst have been disabled.
The Blacksmith now sells rails, so you can finally make Railcraft tracks.
Made some very small changes to the main menu.
Added Exotic Birds 1.10.2-1.4.2
Updated DoggyTalents-1.10.2-1.15.0.2-universal
– Can use pick block button on dog with gives doggycharm
– Fix dogs wandering when trying to follow owner
– This update also removed the Command Emblem, but then added the Whistle, which is sold in the shop.
Removed BabyMobs-1.10.2-1.5.5
Removed BetterTitleScreen-1.10.2-1.2e
Removed Waddles-1.10.2-0.5.4 as ExoticBirds have penguins.