A update to Fire In The Pipe 2 have just been released.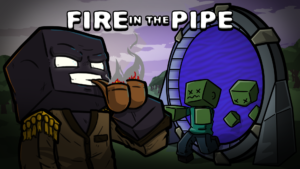 Previous update: https://kehaan.me/?p=802
This update fixes a lot of bugs like Twitch emotes not working, but also add new machines and much much more. Be sure to read the full changelog. Also thanks to Kropter with the suggestion, you can now craft Grout in the Mixer. Also the ExtraUtils Blackout curtains not being able to be crafted, have now been fixed with a new recipe.
Thank you https://twitter.com/FPSaddiction and https://www.twitch.tv/kropter for old testing worlds.
(Info for server owners: config, mods and script folder have been changed)
Full changelog can be found here:
Continue reading →